Organic Defoamer
    Suppressor ORG60
Description ……
Suppressor ORG 60 is a foam control chemistry in a new line of organic products from Hydrite Chemical Co. that affords the end-user a powerful foam control agent for systems that require an approval for use in organic processing. The product can be used to treat foam in systems such as vegetable washing, meat processing, dairy processing and fertilizers where organic approvals are strictly required.
Health & Safety
Please refer to our
Safety Data Sheet (SDS) for safety information and any possible handling precautions that may exist.
Contains no synthetic substances
May be used effectively in hot and cold
Non-hazardous handling
In organic processing systems, Suppressor ORG 60 should be used as received. The product has been found to be effective in all organic food processing and should be used at dosage rates of 50 to 200 ppm based on system volume. The product should be injected directly into the process flow. For maximum effect, the product is most efficient when added prior to foaming.
Maple Processing
Organic dairy applications
Soy processing
Fruit & vegetable processing
Beverage processing
Egg processing
Pricing
---
5 Gallons:   $400
Gallon:        $96
Quart:         $36
8oz.:             $12
Dealer & large quantity pricing available.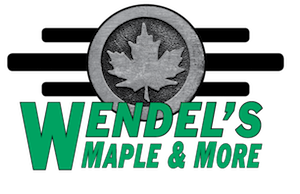 This website, all text and images,
Copyright© 2021
Wendel's Maple & More
No use permitted without permission